New to the County...Where Do I Begin?
The Survey Land Records Section is located on the 8th floor of the Riverside County Administration Center (CAC), provides land records for the public, and processes Certificates of Compliance cases.
GIS Web Maps
All maps are public and do not need an ArcGIS online subscription. This replaces the Survey Research Beta map.
Contact Info
Image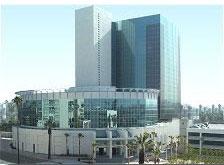 Riverside County Administrative Center
4080 Lemon Street, 8th Floor
Riverside, CA 92502-1629

Phone: (951) 955-6880
Hours:  Mon-Fri, 8:00 a.m. - 5:00 p.m.
Click to view map and get directions.